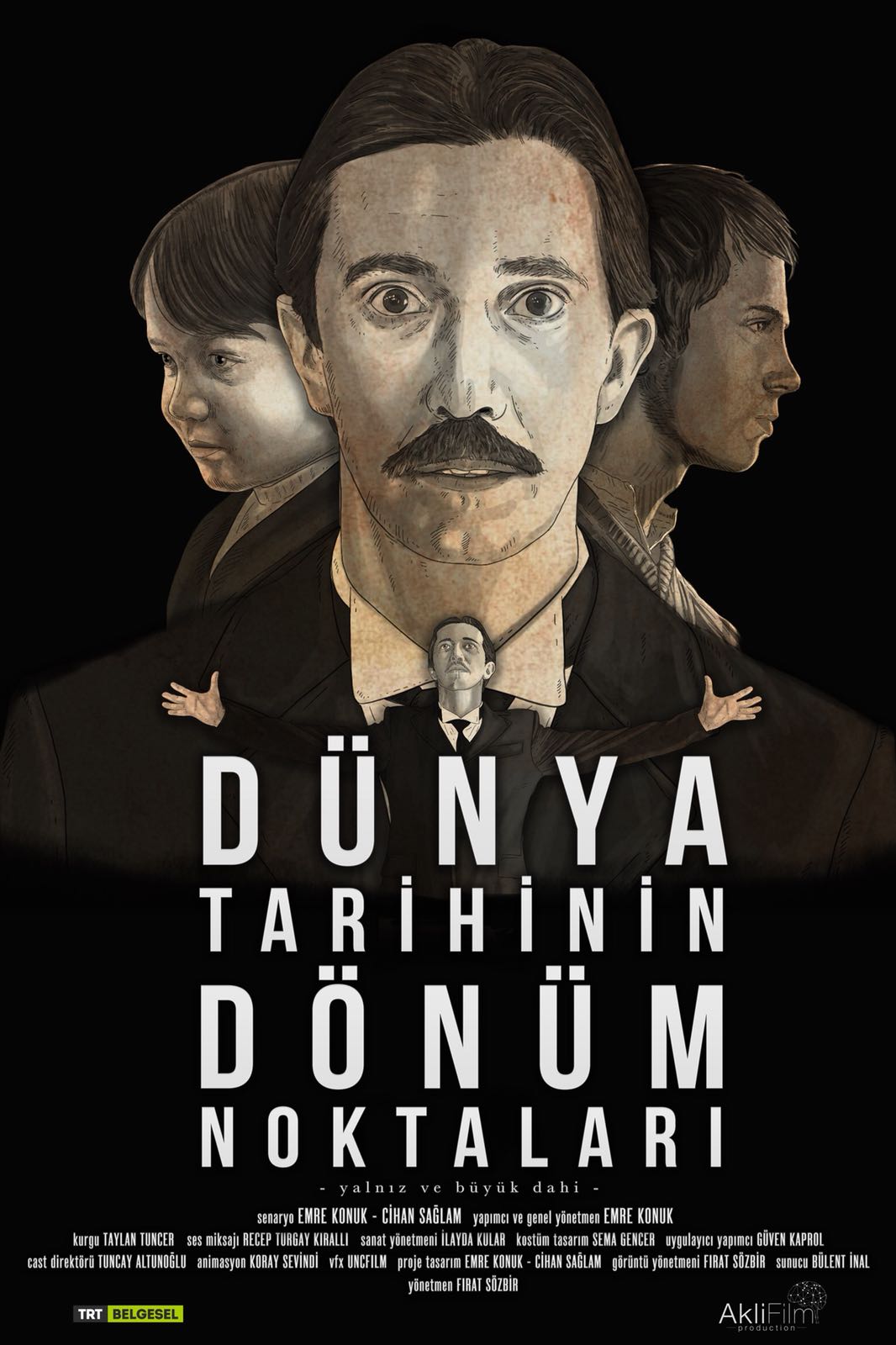 Productioın: Akli Film
Producer: Emre Konuk
Director: Sedat İnci, Fırat Lita Sözbir
Vfx Work: Opening Title, Logo
The documentary "Dünya Tarihinin Dönüm Noktaları"; is about "real people and stories", does not refrain from using the unlimited narrative possibilities of fiction and animation to the fullest, and makes the audiences almost like a hero.
The examples presented in the time machine are a cast-drama series.
The credits and logo works of the documentary were made by a professional team to reflect the documentary in the best way.
The credits and logo were designed following the story and characters of the documentary.